Media – Painful Crashing & Quick Recover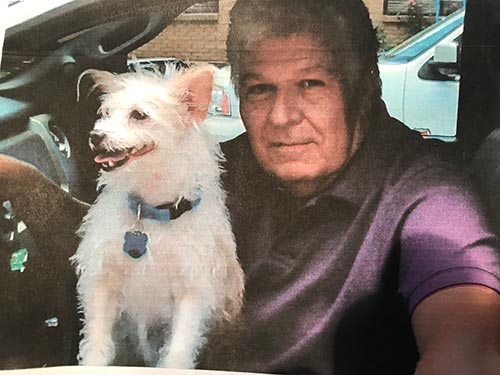 Neurologic & Heart Disorders Need Special Care
Question:
My little girl terrier has been having seizures; that's what I'm calling them. It's starts as if she's losing her balance and then she'll flop down on her side and start to scream as if someone is standing on her foot. I would immediately pick her up and notice her neck and head are rigid. This lasts for 2 to 4 minutes. She then comes back to normal as if nothing happened. The triggers are giving her a bath and chasing something; the last time was a trot in the park. She's 14 years old. She has slowed down and sleeps a lot. Her calmness appears to keep the seizure at bay.
Dr. Nichol:
The photo you sent me shows a very cute fuzzy dog sitting on your lap. It's clear that you two share a special bond. She needs relief ASAP. She may have slowed down just to avoid triggering another stab of intense pain.
Almost any kind of activity could send your dog into excruciating spasms if she has a disc herniation in her neck but it would be likely to take much longer for her to feel better. I contacted veterinary surgeon, Dr. Peter Schwarz, and neurologist, Dr. Michelle Tensley. Both agreed that this girl's vertebrae should be evaluated but they each offered additional advice.
Taking your dog's age into account both specialists also suspect a brain lesion, although a heart problem that could cause fainting or a vestibular disorder (balance/equilibrium) may also be at fault. All of us strongly urge a thorough physical and neurologic exam and x-rays by your regular veterinarian. If your dog's wellbeing would be better served by a specialist she can be referred for advanced diagnostic testing like an MRI, a CT scan, or a spinal tap. Video of her walking and running lightly can help. Since our patients don't talk we hunt for clues every way we can.
In the meantime, take it real easy on your girl's neck and heart. Attach the leash to a harness rather than to her collar so you can safely control this fuzzy kid. No jumping or wild scampering.
Each week Dr. Jeff Nichol makes a short video, blog, or a Facebook Live to help bring out the best in pets. Sign up at no charge at drjeffnichol.com. Dr. Nichol treats behavior disorders at the Veterinary Emergency & Specialty Centers in Albuquerque and Santa Fe (505-792-5131). You can post pet behavioral or physical questions at facebook.com/drjeffnichol or by US Post to 4000 Montgomery Blvd. NE, Albuq, NM 87109.